Chris Hall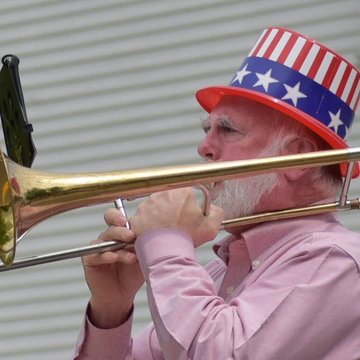 Trombone
Chris Hall grew up in Connecticut, and started playing the trombone when he was eight years old. Except for the years when he was in the Army and a few years afterward, he's been at it ever since.

He enjoys playing all types of music, including jazz and Dixieland, community band pops, theater pit orchestras, and, of course, classical. Chris joined the Midcoast Symphony in 2007.

Beyond music, his interests include acting, chess, puzzles, and sailing on Casco Bay with his wife Linda. Chris is a (mostly) retired computer software engineer.