More with Midcoast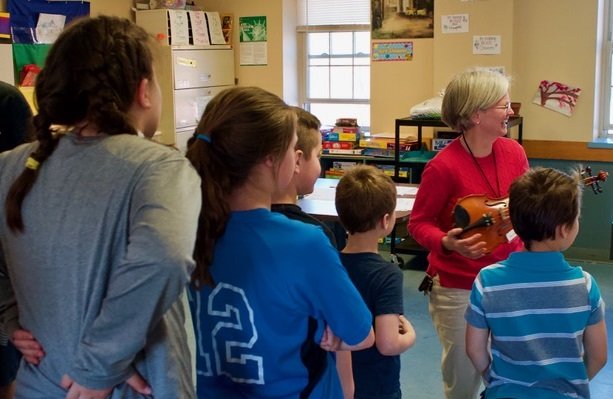 More with Midcoast is MSO's series of education and community engagement programs.
Featured are these free events for our concert patrons:
Intermission Interludes: young performers at intermission of our Saturday concerts at the Gendron Franco Center
Pre-Concert Presentations: 30-minute programs to inform and inspire before the MSO concerts at Orion Performing Arts Center

We also do special events for students:
After-School Music: MSO musicians visit after-school programs to demonstrate music being played "live"*

Guest Artist Master Class March, 2018: local music students had the opportunity to learn from MSO's guest pianist Charles Floyd
Judith Elser Concerto Competition for Maine college music students (see more.) The first winner performed as guest artist at MSO's October, 2018, concert series.
For more info see our Facebook page, call (207) 846-5378, or email info@midcoastsymphony.org
* photo taken at Auburn Y after-school program, May, 2018