Music Director Rohan Smith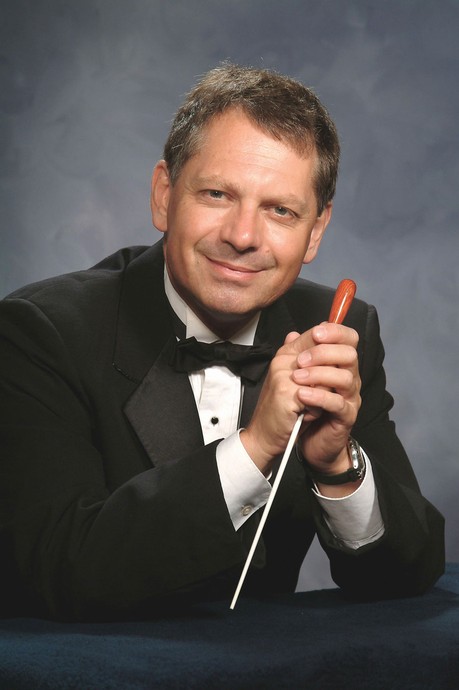 Conductor and violinist Rohan Smith is in his thirteenth season as Music Director of the Midcoast Symphony Orchestra. He has led the MSO to critical acclaim in performances of a wide range of works from the Classical era through to major works of the twentieth century. Recent performances include Beethoven's "Eroica," Fifth, and Sixth Symphonies; Brahms's Second Symphony; Sibelius's Second Symphony; Shostakovich's Fifth Symphony; Debussy's Nocturnes; Stravinsky's Firebird Suite and Petrushka; Respighi's Pines of Rome; Mussourgsky's Pictures at an Exhibition; and Copland's Appalachian Spring. In May, 2006, the MSO with Smith was one of 65 American orchestras to perform the newly commissioned "Made in America" by Joan Tower.
Mr. Smith is also chair of the Music Department at Phillips Exeter Academy in New Hampshire, where he directs the Symphony Orchestra and the Chamber Orchestra.
As an orchestral violinist based in New York, Rohan Smith performed regularly with the American Symphony Orchestra, the New Jersey Symphony Orchestra, the American Composers Orchestra, and the New Orchestra of Westchester. He has performed under conductors James Levine, Kurt Masur, Andrew Davis, Kyrill Kondrashin, Denis Russell Davies, and Charles Mackerras. Mr. Smith was a member of the Austro-Hungarian Haydn Orchestra under Adam Fischer for five years in festivals throughout Europe, Japan, and Taiwan. He has participated in the Mahler Festspiel in Kassel, Germany, with members of the Vienna Philharmonic, Berlin Philharmonic, and Concertgebeouw orchestras. Smith has participated with members of America's leading orchestras in benefit concerts at Carnegie Hall for "Mahler for Children with AIDS" and "Requiem for Dafur" to raise funds for HIV infected children in Africa and for the humanitarian crisis in the Sudan.
As a chamber musician, Smith performs on the Phillips Exeter Academy Concert Series and has performed at various festivals internationally. He has regularly participated in Monadnock Music in New Hampshire. Smith was also a member of the contemporary music group "Terra Australis."