MSO's Winter Online Auction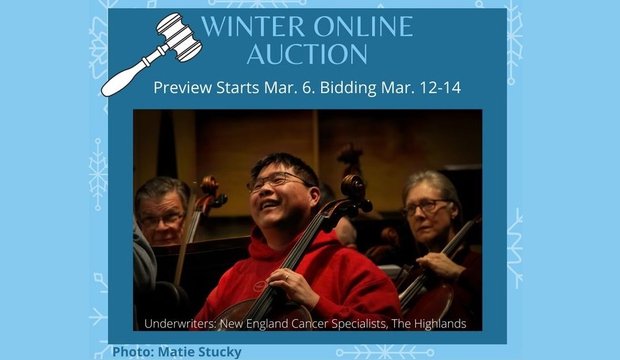 While the Midcoast Symphony Orchestra's (MSO) 2020-2021 concerts were cancelled, our creative spirit and love for community plays on!
Our winter online auction offers items and experiences donated by the MSO's talented musicians, their families and friends, and some of our favorite businesses. It will help to offset the loss of this season's ticket revenue, so we can return stronger than ever when we can again gather in shared live music.
The auction is open for Preview March 6-12! Use this link to find what you'll want to bid on!