Joyful Music: Bach Outdoors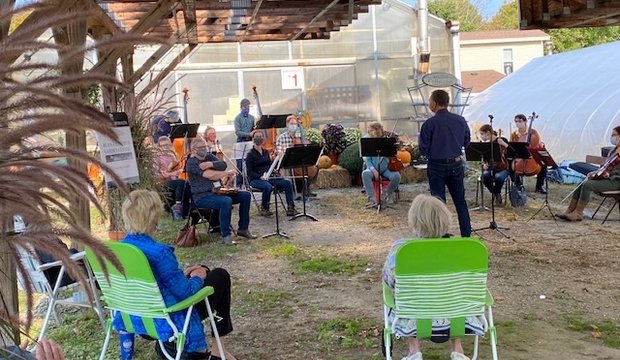 I'd like to thank coach Rohan Smith and the 13 MSO string players who participated in the open rehearsal of J.S. Bach's Brandenburg Concerto No. 3, First Movement, on October 10. We had a lovely afternoon and appreciative audience.
Big thanks as well to Billie Jo and her husband Dan for hosting the event at their shop--Blais Flowers & Garden Center, Lewiston. And thanks to our many sponsors and program advertisers for helping us keep the music alive!