30th Anniversary Raffles
Update March 22:
The plan for 2 raffles to help celebrate MSO's 30th Anniversary celebration has changed. We've extended the deadline to buy tickets for the 1st raffle, and are planning an online auction that will include the 2nd raffle item.
All money raised from these activities will go to the orchestra's operational fund -- to help us offer affordable concert tickets for all, and free tickets for young people.
Original Artwork
This stunning piece of art was created and donated by Jon Luoma, an Alna-based artist and violist. Jon is one of the orchestra's earliest members!
He created the dramatic paper collage for an orchestra poster in January 2015, when the program included "Grand Canyon Suite" by Ferde Grofé. It features cut-paper depictions of desert flora and a solitary hawk, with the brilliant colors of the Grand Canyon in Arizona. The piece is roughly 14" x 19" including mat and frame: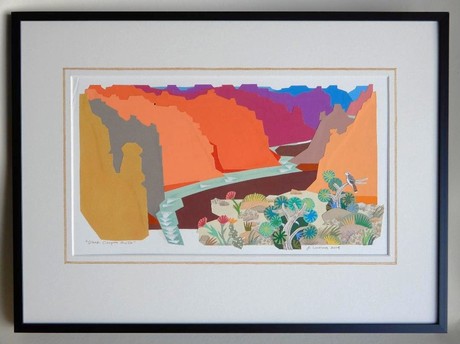 Raffle Tickets
Raffle tickets are $10 each, or 3 for $25.
Tickets for the Artwork raffle may be purchased online through April 5. The winning ticket will be pulled in April (date TBD), and the winner will notified by email or telephone. MSO will provide safe delivery of the piece.
Table listing raffle ticket options

| Ticket package | Price | Purchase |
| --- | --- | --- |
| One ticket | $10 each | |
| 3 tickets | 3 for $25 | |


Sailboat Cruise
This offering is a 2-hour guided sail along Maine's scenic coast with lunch, donated by another of MSO's original members, flutist Linda Brunner. It would be a perfect gift for a few friends or family members!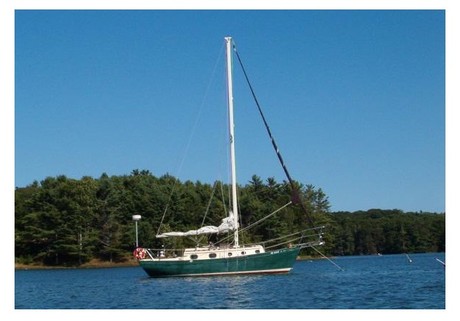 Originally planned as a 2nd raffle, it will now be included in an online auction to be held this spring. Stay tuned!