Tim Carter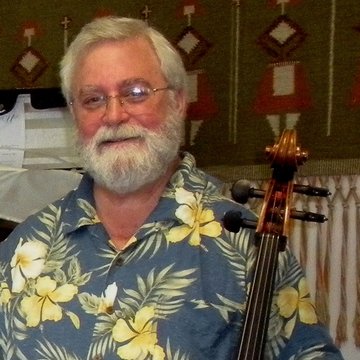 Cello
As a double bassist for 42 years, I played in the Harvard-Radcliffe Orchestra, was principal double bass in the Harrisburg and Norwalk symphonies, co-founded the chamber music festival of the Pennsylvania Chautauqua (Music at Gretna) in 1980, and started playing at the Bennington summer festival.
I downsized at the turn of the millennium, eventually becoming principal cellist of the Lawyers' Orchestra of New York, freelancing, playing a lot of chamber music, starting the TAHJ piano trio, and reemerging at Bennington as a cellist. Don't let anyone tell you that switching from bass to cello (or visa versa) is as easy as it looks!
My cello teacher in New York was Barbara Mallow, who performs and coaches at Kneisel Hall in Blue Hill in the summers. This Maine connection led my wife and me to retire to Cape Elizabeth in the fall of 2015. In the Midcoast Symphony I found myself sitting next to a cellist who played with me (as a bassist) in performances of Handel's Messiah in New York 20 years ago. It's a small world.