Poster art as note cards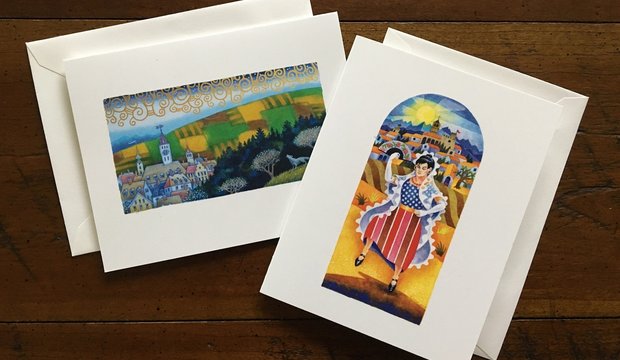 Curious about the orginal artwork that appears on some MSO posters? These beautiful pieces were created by one of our members, artist and violist Jon Luoma, each complementing the music of one program.
To share them, we've created notecards featuring Jon's distinctive works. Sets of 12 cards - each with information about the music that inspired it - will be available for sale at the final concert of our 2016-17 season.