Featuring young musicians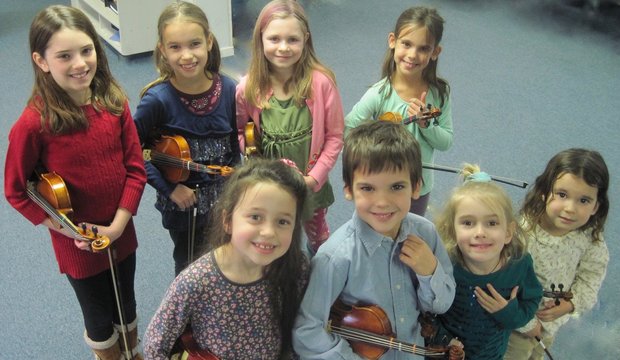 Continuing our events to showcase the MSO's programs and instruments, we will offer a free peformance by young violin students in the lobby before the season's final concert on May 14th.
The performers, ages 6 to 14, all study with our concertmaster Carol Preston. Some of them have been playing since they were 3 years old and one started violin as a 12 year old.
They are all learning using the Suzuki Method, which is designed for young children. Suzuki students have one-on-one lessons with a teacher, and they also learn to play in a group. They learn the same music and perform from memory, so performing in this event will be fun for them - as well as the audience!
Learn more: