Eric Hewitt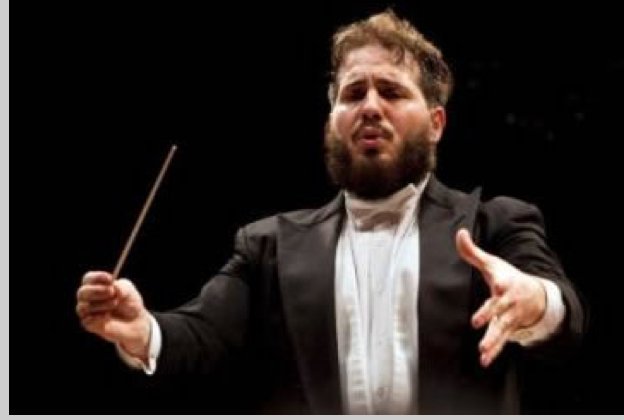 Concert III, 2016-2017 season
Guest Conductor
Eric Hewitt is a saxophonist, conductor, composer, arranger, and educator who enjoys an active and diverse musical career that has taken him throughout the world. Based in Boston, he is the music director and conductor of The Boston Conservatory Wind Ensemble, Sinfonietta, Composer's Orchestra, Contemporary Music Ensemble, and New Music Festival. Having served as Woodwind Chair from 2005-2015, he enjoys teaching applied saxophone, orchestral studies, chamber music, and other aspects of Woodwind Performance.
Once a finalist for the Assistant Conductor with the Cleveland Orchestra, in recent years he has served as the music director and conductor of White Rabbit, an avant-garde ensemble-in-residence at Harvard University with the Harvard Group for New Music from 2005 to 2010, as well as music director of the Charles River Wind Ensemble in Watertown, MA, from 2005 to 2011. He serves presently as the Director of the Symphonia Orchestra at Phillips Exeter Academy, and the Director of the Boston College High School Jazz Big Band. He has guest conducted Dinosaur Annex on the FROMM concerts at Harvard, the Armed Forces Music School Wind Ensemble in Virginia Beach, Alea III, the New England Conservatory (NEC) Contemporary Ensemble, NEC's Jordan Winds, the Firebird New Music Ensemble of Boston, and New Music Brandeis. In May 2007, Hewitt made his operatic debut conducting the premiere of Eric Chasalow's multimedia opera, The Puzzle Master, at Brandeis University. In addition to his domestic activities, he has presented performances in Ireland, the United Kingdom, France, Belgium, Italy, Germany, Canada, Japan, Venezuela, and Cuba. He is a D'Addario performing artist.
Hewitt is a founding member of the Yesaroun' Duo (with percussionist Samuel Z. Solomon) and the Radnofsky Saxophone Quartet. He has performed as soloist or guest artist with the Boston Pops, The New World Symphony, The Ryles Jazz Orchestra, The FROMM Players at Harvard and The Tanglewood Music Center. As a jazz musician, he is the baritone saxophonist of the Ryles Jazz Orchestra and has performed with jazz greats Arturo Sandoval, John Faddis, Gerry Bergonzi, George Garzone, Marvin Stam, Slide Hampton, and Phil Wilson, and can be heard Live on VEE Records with the Jazz Orchestra and Saxophonist Ed Calle. Hewitt can be heard as saxophonist with the Boston Modern Orchestra Project (BMOP) on several BMOP sound recordings, as well as conductor and saxophonist on the Albany, Troy, Vee Records, New Focus, and Innova labels. The Yesaroun' Duo's recording project, HeavyUp/Heavy Down, was released in February 2009 on GM recordings and can be found on iTunes. Most recently, a BMOP sound release of the complete Lukas Foss Symphonies under Gill Rose this year features Mr. Hewitt on tenor saxophone in "Symphony of Chorales."
Passionate and experienced in all musical styles, Hewitt is known as a champion of the music of our time. Working as a conductor, soloist, and chamber musician, he has presented more than 100 premieres by dozens of composers from around the world. He is committed to challenging established musical aesthetics and regularly stimulates musicians and audiences alike by programming cutting edge music in the context of our inherited musical tradition. He has worked with composers Michael Colgrass, Ken Ueno, Nico Muhly, Jefferson Friedman, Elliott Schwartz, Lei Liang, John Harbison, Lee Hyla, Donald Martino, William Thomas McKinley, Andy Vores, John MacDonald, Marti Epstein, Evan Chambers, Karel Husa, Bernard Rands, and Gunther Schuller, along with a generation of up-and-coming young composers from around the world. Deeply interested in the expression of human existence, his performances focus on the communication of the shared human experience embodied in music.
Hewitt holds two degrees from the New England Conservatory: a B.M. in saxophone performance (2001) with Kenneth Radnofsky and an M.M. in conducting (2003) with Charles Peltz, both with a distinction in performance and academic honors. From NEC he has also received the George W. Chadwick Medal as the single outstanding undergraduate candidate, the Gunther Schuller Medal as the single outstanding graduate candidate, the Toujeé Alumni Award for continued study, and the John Cage Award for commitment to the music of our time. In 2009, Hewitt was named Outstanding Music Faculty by the Boston Conservatory Student Government Association (SGA). After a four-year, live-in apprenticeship under Gunther Schuller, he now resides in Medford, MA.
photo credit: Matt Wan